UPCOMING EXHIBIT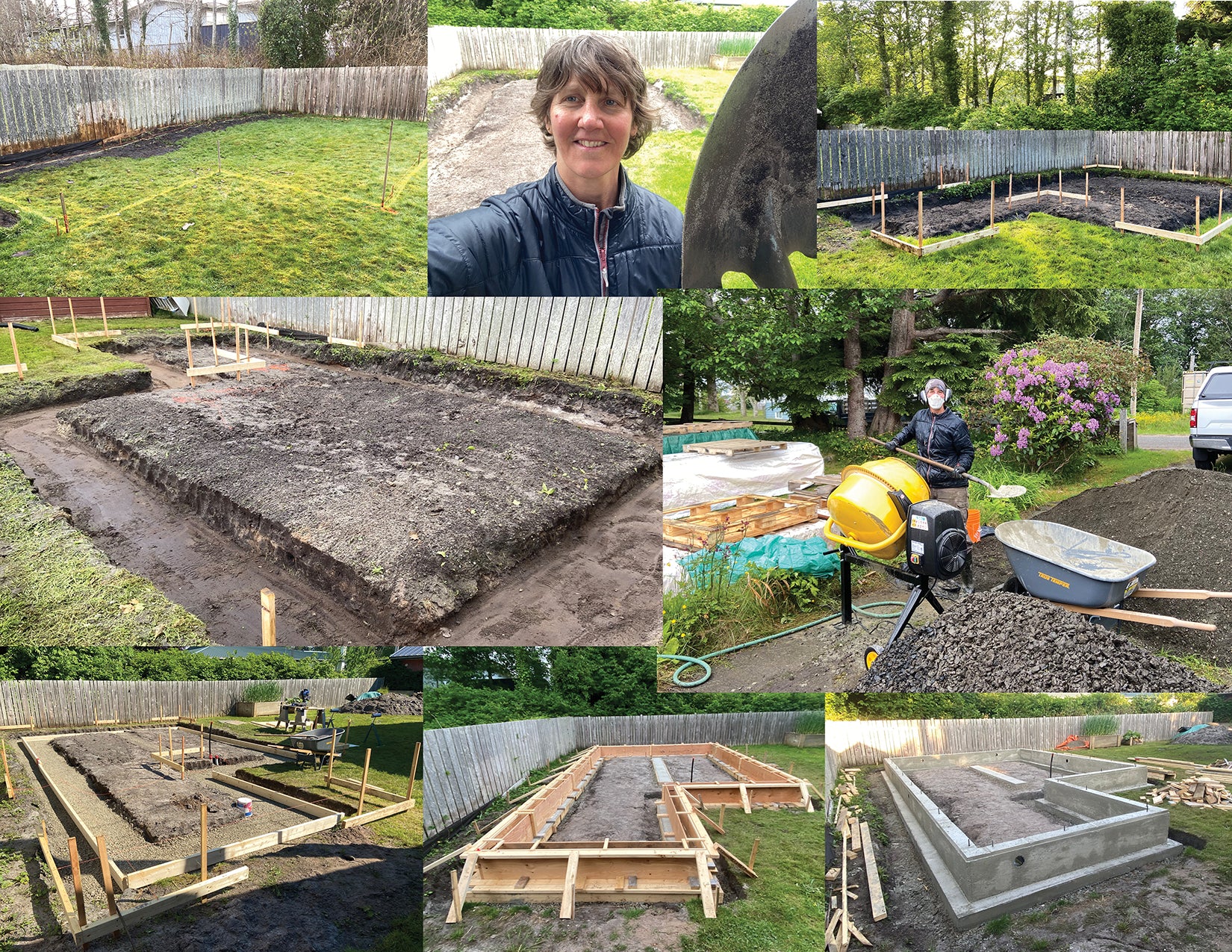 Building the new studio 'Work in Progress'
Spring 2022 started with a naive notion that I could build my own studio in the back yard.
I wanted to focus on what I could do instead of just rolling with all the can't do's that the pandemic presented.
I spent hours sketching my ideas on scraps of paper and I used the "school of google" to find answers to my endless "how to" questions.
Blood, Sweat and Tears
Hours and hours, dusk to dawn, my project is coming to life!
I have learned so much on this construction journey. Lots about building code, but also lots about myself and how far I can push my body and mind towards a goal which fulfills an essential need to have a space to work.
Just Get A Roof On It!
It's almost fall 2023 and I'm so close to being able to move in and get painting. It's been such an incredibly epic "art project'!
Once I get my studio all moved in I will be sure to share some inside photos too .