About
How does a farm girl from southwestern Ontario find her way to the edge of the world...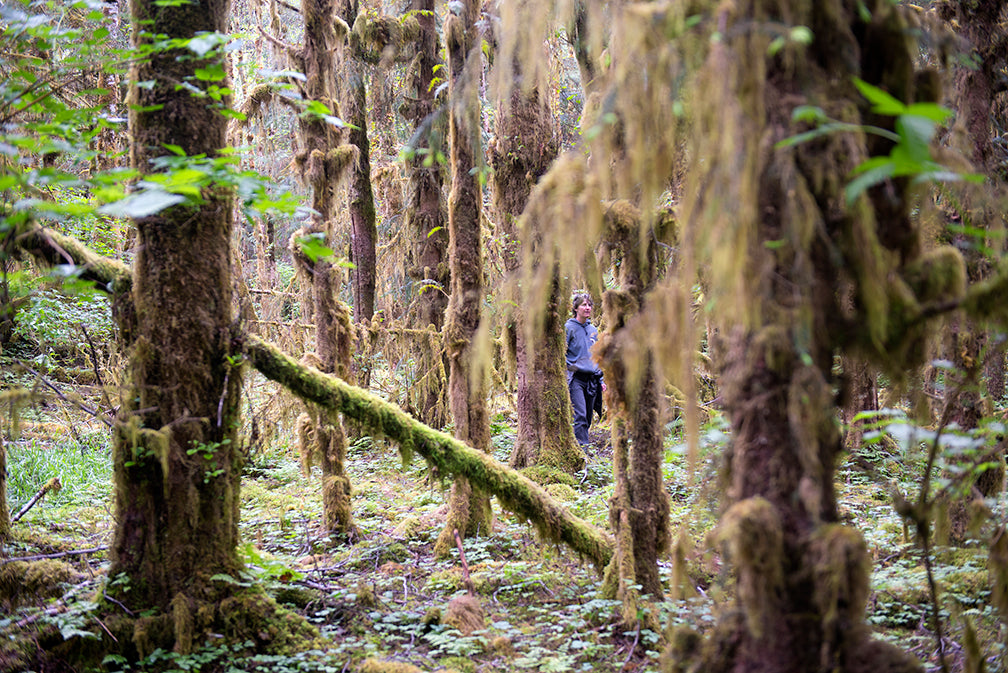 Explore

At the very foundation of my art, my very existence, is an insatiable desire to adventure into, and exploration of the natural world. To wander and wonder in the great outdoors fulfills my need to be surprised, delighted even frightened which in turn lights up my senses and charges my desire to express and create.
Haida Gwaii
Haida Gwaii is a remote archipelago of about 150 islands off the north west shores of British Columbia. My journey here includes a formal art education at the Ontario College of Art in Toronto and an early admiration for The Group Of Seven and eventually as I moved west their contemporary Emily Carr. The latter who I saw as a fearless icon of feminine strength undertaking the mammoth adventures she did to pursue her need to explore and paint about the coastal First Nations. Even now, 100 years later it's a crazy logistical challenge to get to the locations she painted.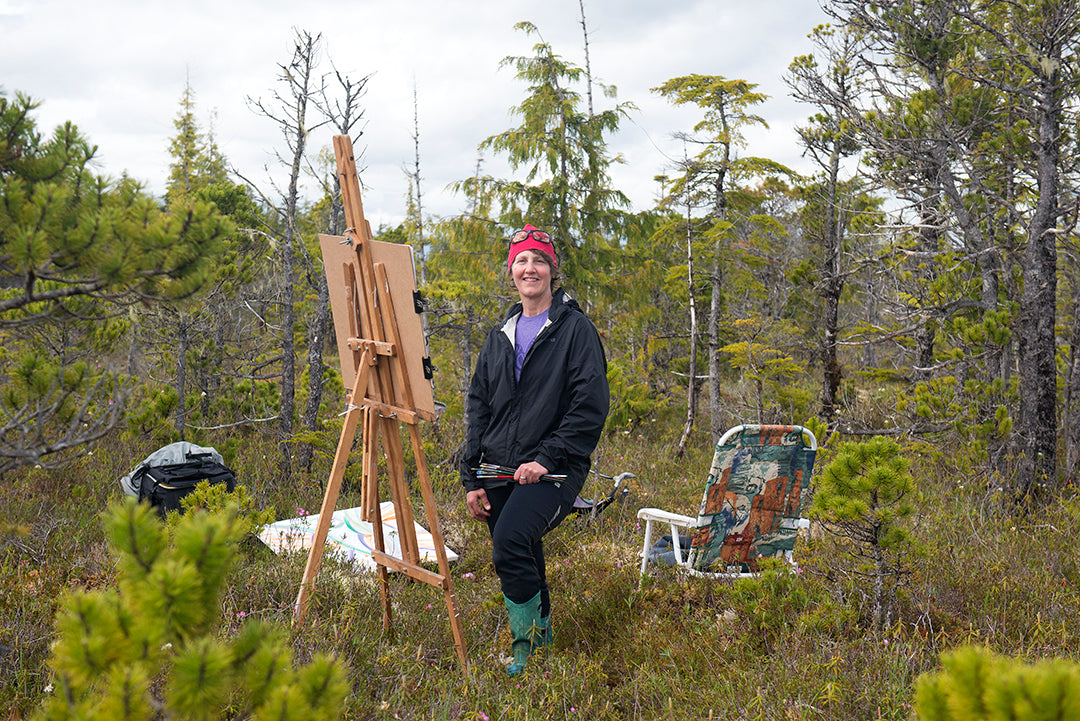 Home
After living here for more than 17 years I am not nearly finished painting this place, and as my connection to Haida Gwaii community grows so does my understanding of the Haida Culture and their connection to land, sea and sky. This cultural connection only adds dimension to my heart and to the work that is just beginning to unfold.