MY LIFELONG APPROACH TO ART-MAKING
My paintings express the intangible soul stirring moments which define my vision of the natural world
My lifelong approach to art-making has always been led by a desire to adventure into nature. These explorations allow me to confront infinite unexpected moments in the natural world, transforming wild supernatural into pure inspiration for my paintings.


In my paintings I push beyond the photographic description of a scene to include a glimpse of the emotion of my connection to a place.


I have been relentlessly painting my vision of Haida Gwaii one surface at a time both Plein Air and in the studio. The paintings express the intangible soul stirring moments which define my vision of each place while remaining representational enough to invite the viewer to consider their own journey to the scene.


In the spring of 2022 I broke ground with a view to construct my own artist studio.  This has been a creative project of epic proportion. My days start and end with sketching out ideas, watching YouTube how to videos and searching BC building codes, all sandwiched around long days of the physical construction. The hard work and my persistence are about to pay off, as I am in the process of moving in and I will be up and painting over the coming months.


Over 17 years ago my adventures led me to Haida Gwaii. Here I find inspiration in both the raw and wild landscape as well as the Haida people who continue to live passionately, unequivocally connected to the land.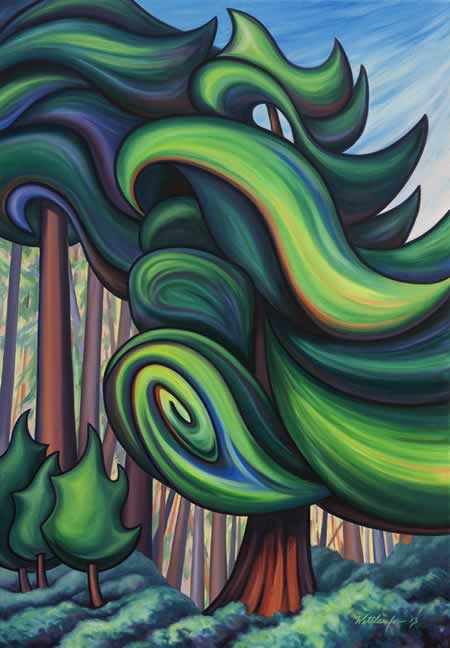 VISION · PASSION · EXPRESSION
Handpicked Items
MARYANNE WETTLAUFER
HAIDA GWAII VISUAL ARTIST • PAINTER