Biography - Maryanne Wettlaufer
I was born in 1965 and raised on a dairy farm near Stratford, Ontario Canada. In 1989 I graduated from the Ontario College of Art where I studied Communication/Design as well as Fine Arts. My fourth year of OCA was spent doing independent study in Florence, Italy. I have long admired the pioneers of Canadian Landscape Painting and I continue to explore Canada from coast to coast to coast.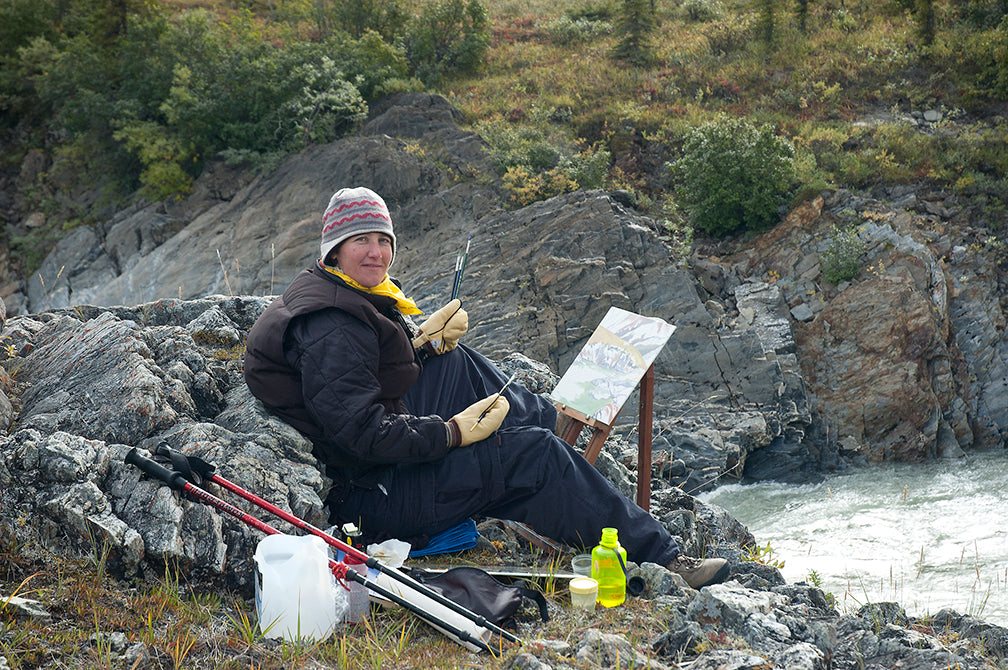 My Journey
In 1996 I moved to the west coast of Canada where I worked as the Art Director for Stormtech and Champion Sportswear. Then in 2005 I made a dramatic move to Inuvik, NWT where I would "realign" myself on my journey to be a full time artist/painter. During my time in the north I participated in the Great Northern Arts Festival. As well, I was selected to be part of a five person group of artist's in residence in Ivvavik National Park, YU. While out on the land in the north, painting everyday I rediscovered a connection to nature that had been temporarily put aside during my years living in Vancouver.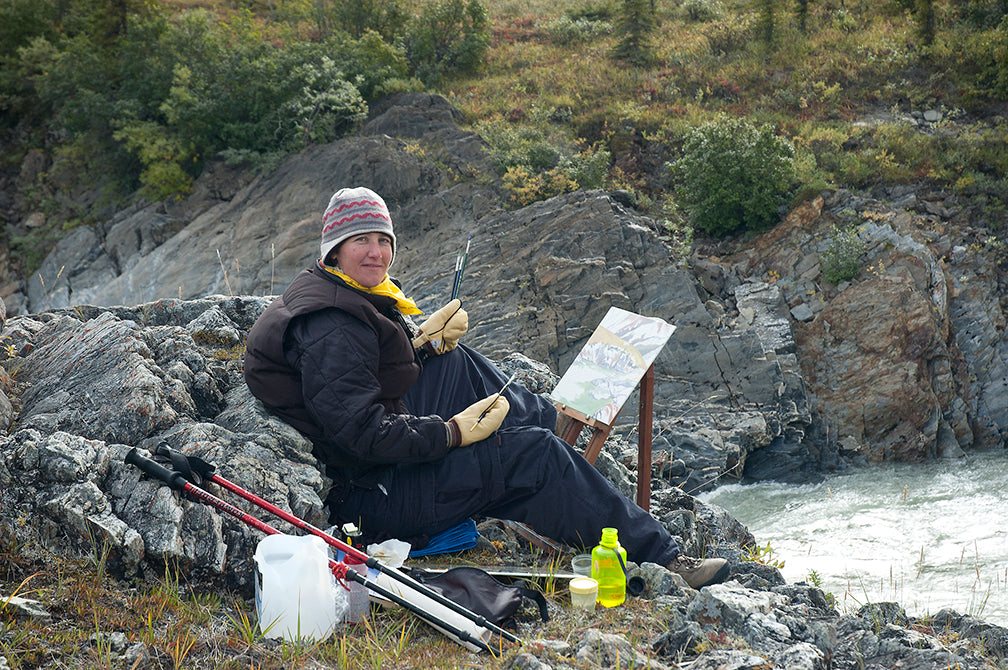 My Vision
In 2006 I moved to Haida Gwaii craving to expand upon my glimpse of Canada's vast landscape with a desire to develope my own creative language to express my experience of nature on a two dimensional surface... I'm still here, I'm still learning, I still love it!